Silky soft and on trend
The matte finish of the Silicone Cover offers not just a comfortable grip, but enhances your stunning Galaxy S10 with trendy style.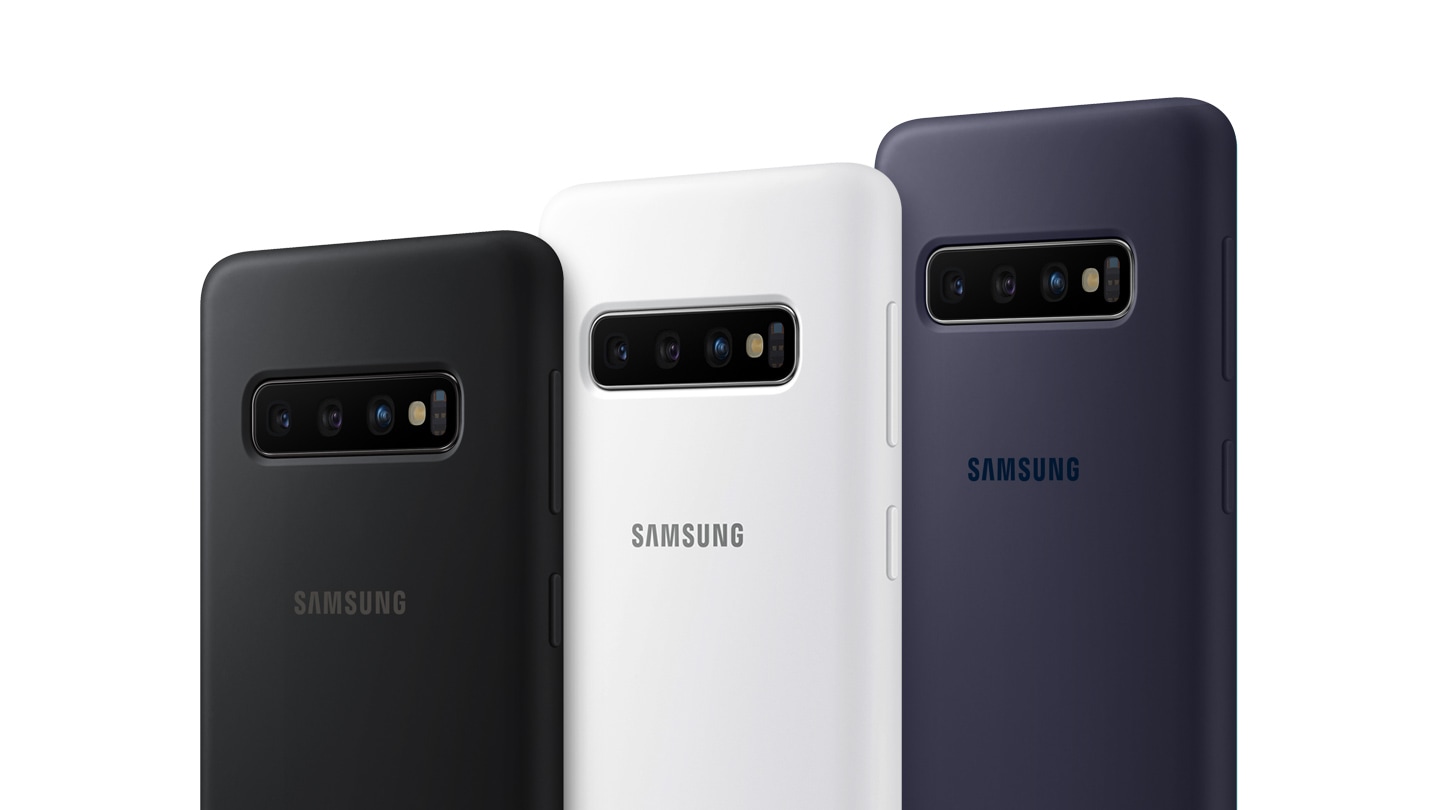 Slim profile that protects
Only 1.3 mm thick, this case wraps your phone in silicone that softens blows against your phone without too much padding.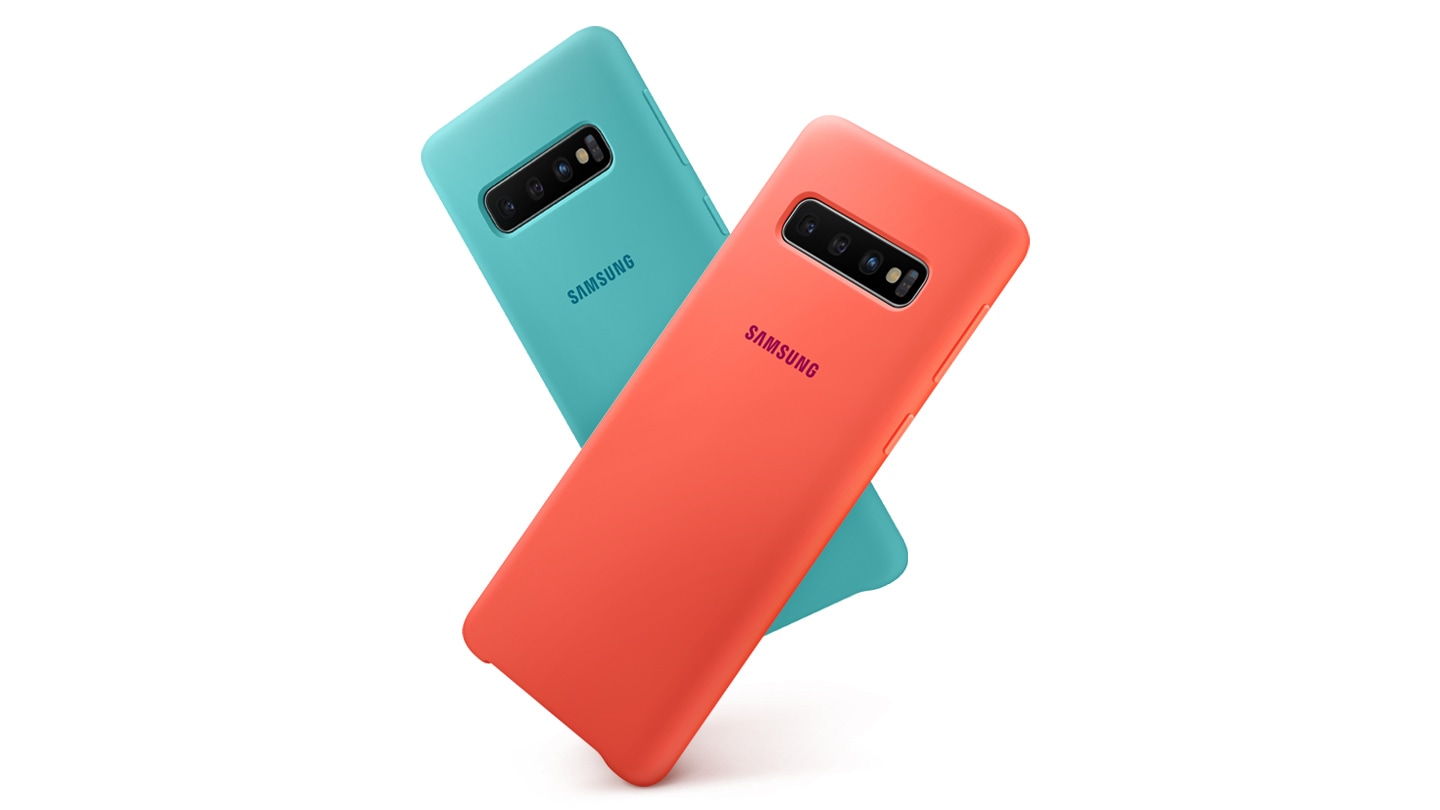 A color wheel of choice
With a contrasting interior and exterior, the Silicone Cover adds two new vibrant hues to your phone.