Stylish, premium design with two-way speaker units and UHQ Audio for superior sound
Flexible urethane joints and lightweight design for a comfortable fit
Unparalleled UHQ Audio
UHQ Audio (96kHz/24bit) provides you with better sound quality than CD quality audio (44.1kHz/16bit). With UHQ-BT technology, minimise audio loss to enjoy rich sound – it's just like being in the studio with the musicians for the recording!
Clear, Balanced Sound
Equipped with two powerful speakers – 13mm dynamic and 13mm piezo units. Enjoy clearer sound across a spectrum of low, mid and high ranges.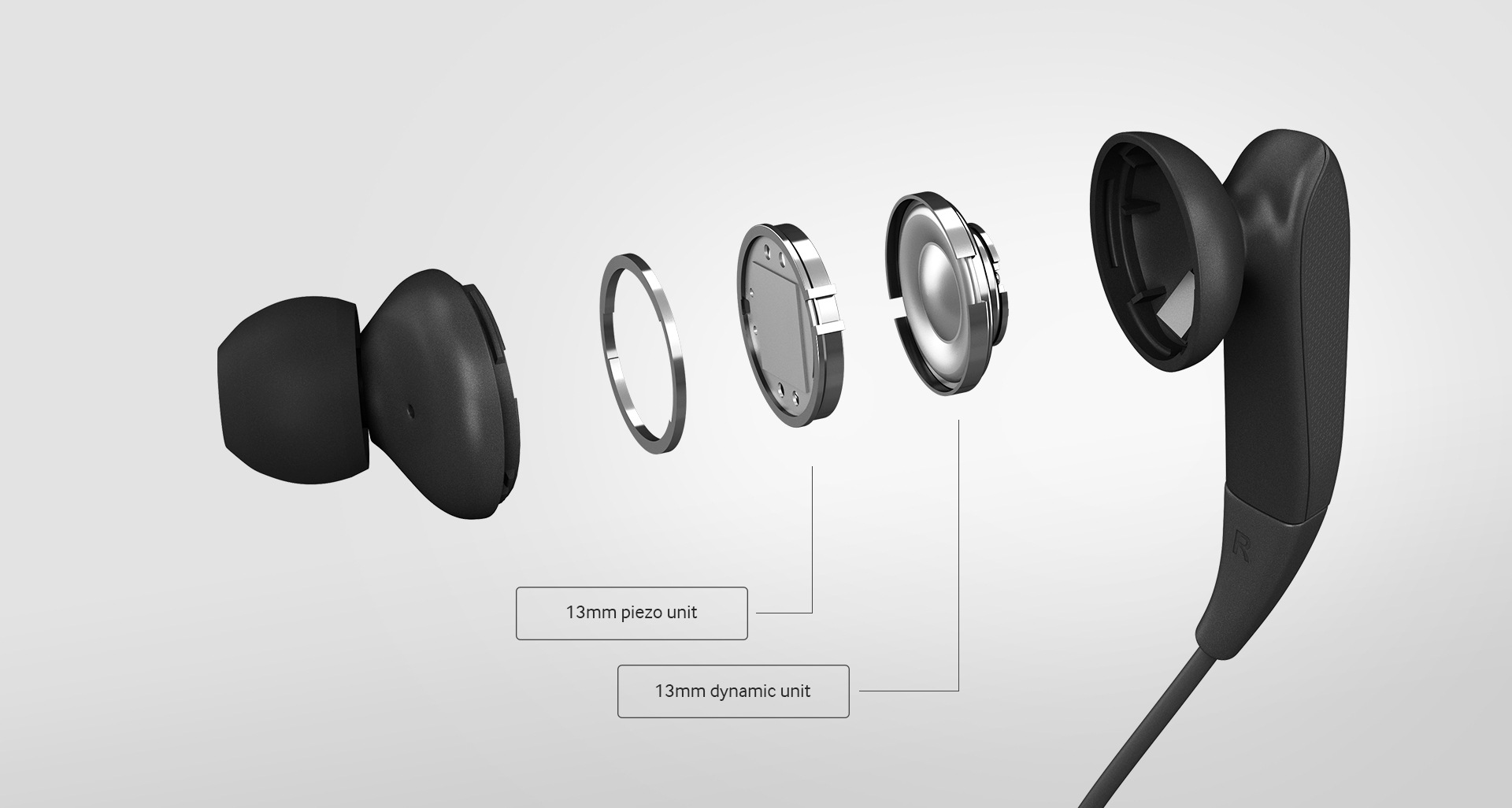 Ultimate Wearing Comfort
Designed for comfort. Neck-band type design and urethane material joints mean users can put on or take off their Level U Pro with ease. Hybrid canal type eartips provide exceptional sound insulation as well as a comfortable fit. For a comfortable listening experience that lasts even longer.
Share Your Sounds
Want to enjoy the music you are listening to with a friend? Sound with Me lets you share your favourite tunes in real time through a Bluetooth connection.
Multiple Mics for Clearer Calls
The Level U Pro supports NR (Noise Reduction) and EC (Echo Cancellation) technology optimized for Samsung mobiles devices. Its two built-in microphones distinguish human voice from external noise. Enjoy crystal-clear call quality for whoever you are on the line with.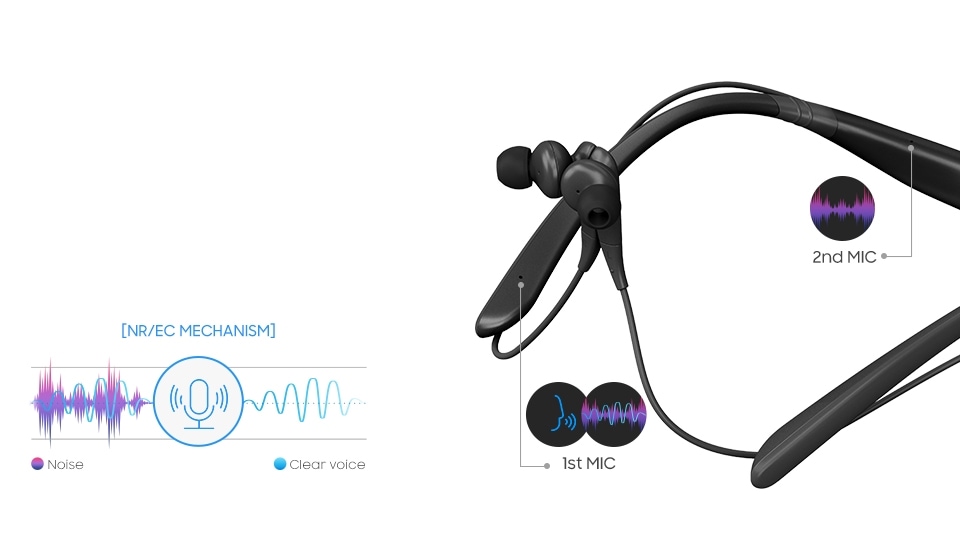 Easy Controls
Control your headset with incredible ease. Raised design for improved accessibility. Adjust volume settings, play/pause and skip tracks, all without having to take out your paired device.
Magnetic Eartips
Features magnetic clasps. Detach the clasps to instantly answer voice calls or play audio tracks. Attach the clasps to end your call or pause the audio track you are listening to.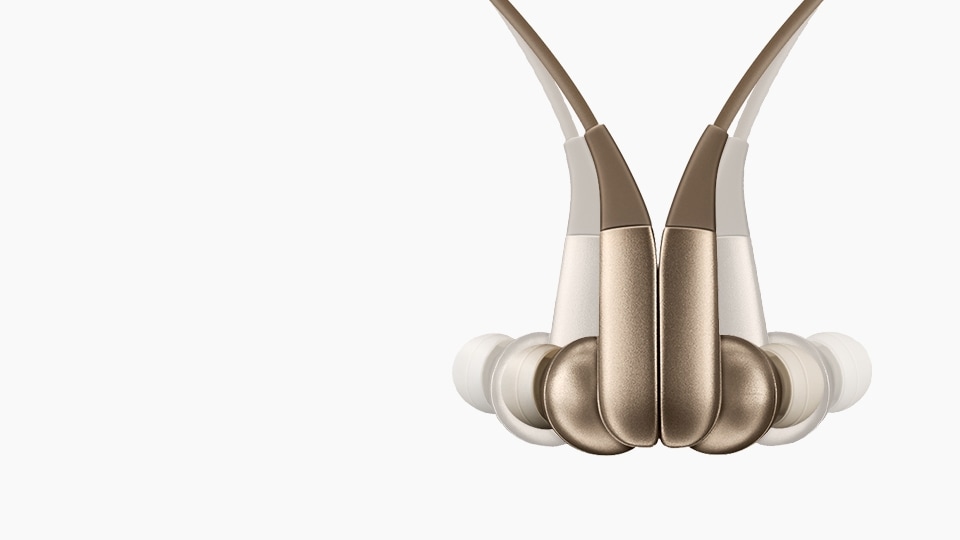 Dual Pairing
Connect your Level U Pro with up to two devices by Bluetooth at once. Allows you to answer phone calls even while watching a movie on your tablet paired with your headset.