samsung galaxy buds plus logo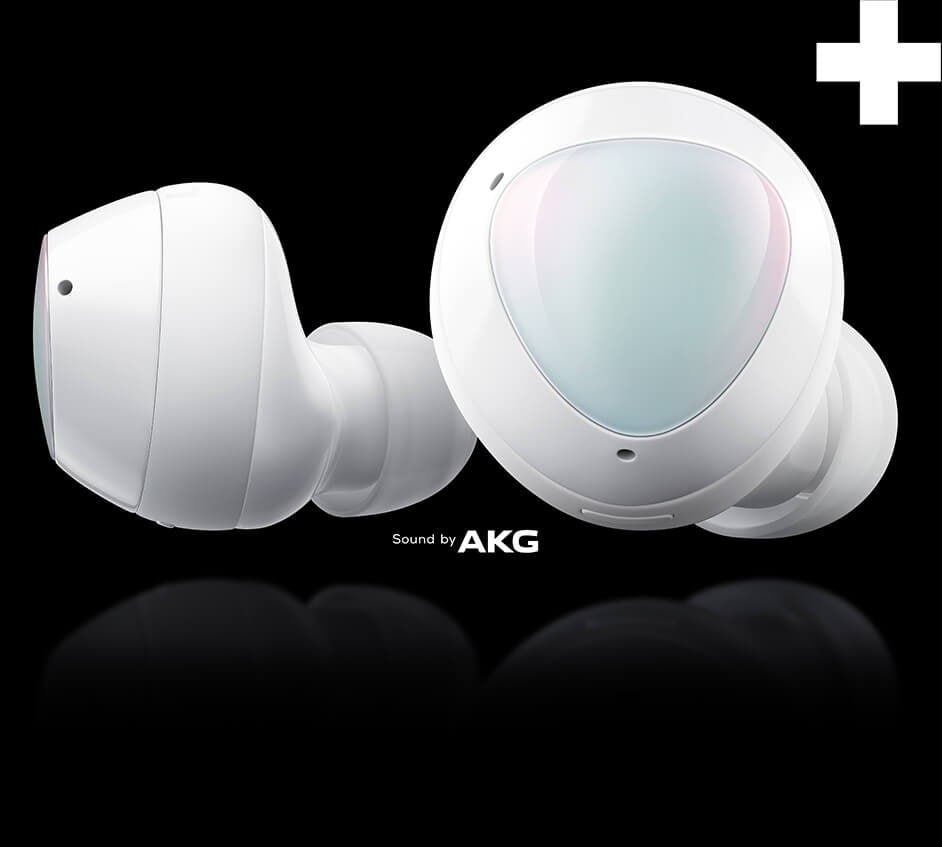 The earbuds changing the way
you experience sound.
Introducing Galaxy Buds+.
Our first-ever wireless earbuds with 2-way speakers delivering sound by AKG with rich treble and bass, an adaptive 3-mic system for crystal clear calls, and long-lasting battery power — all for a premium listening experience.
Studio quality, outside the studio
AUDIO
Escape into your music
Rich, natural sound is now expanded by Galaxy Buds+ new, 2-way dynamic speaker system and boosted driver. The powerful bass and crisp high notes will have you moving to the beat wherever you go.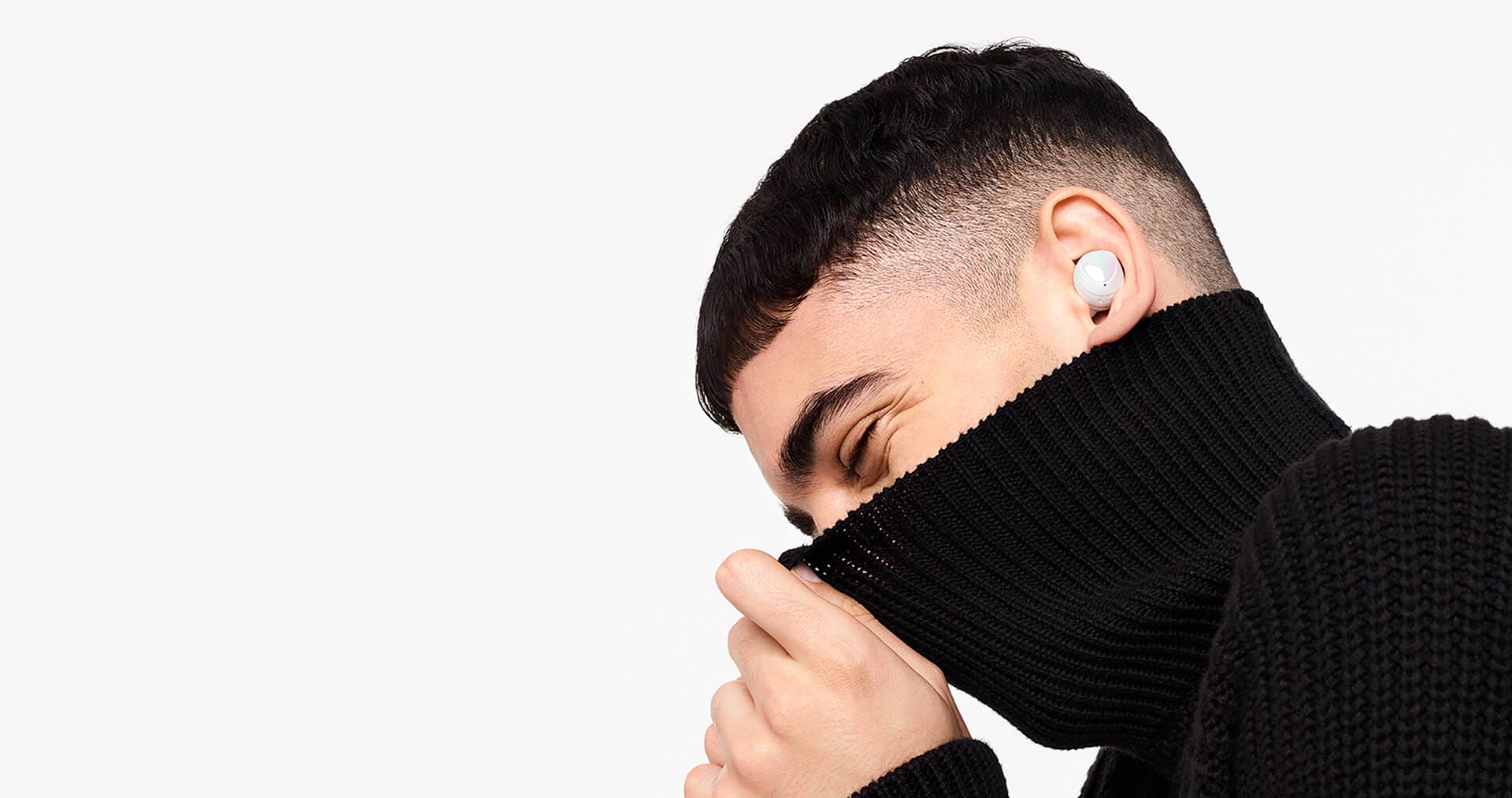 More mics, less noise
Speak without having to shout
Enjoy crystal clear calls and unparalleled voice quality with 2 innovative outer mics that pick up your voice and preserve it against background noises.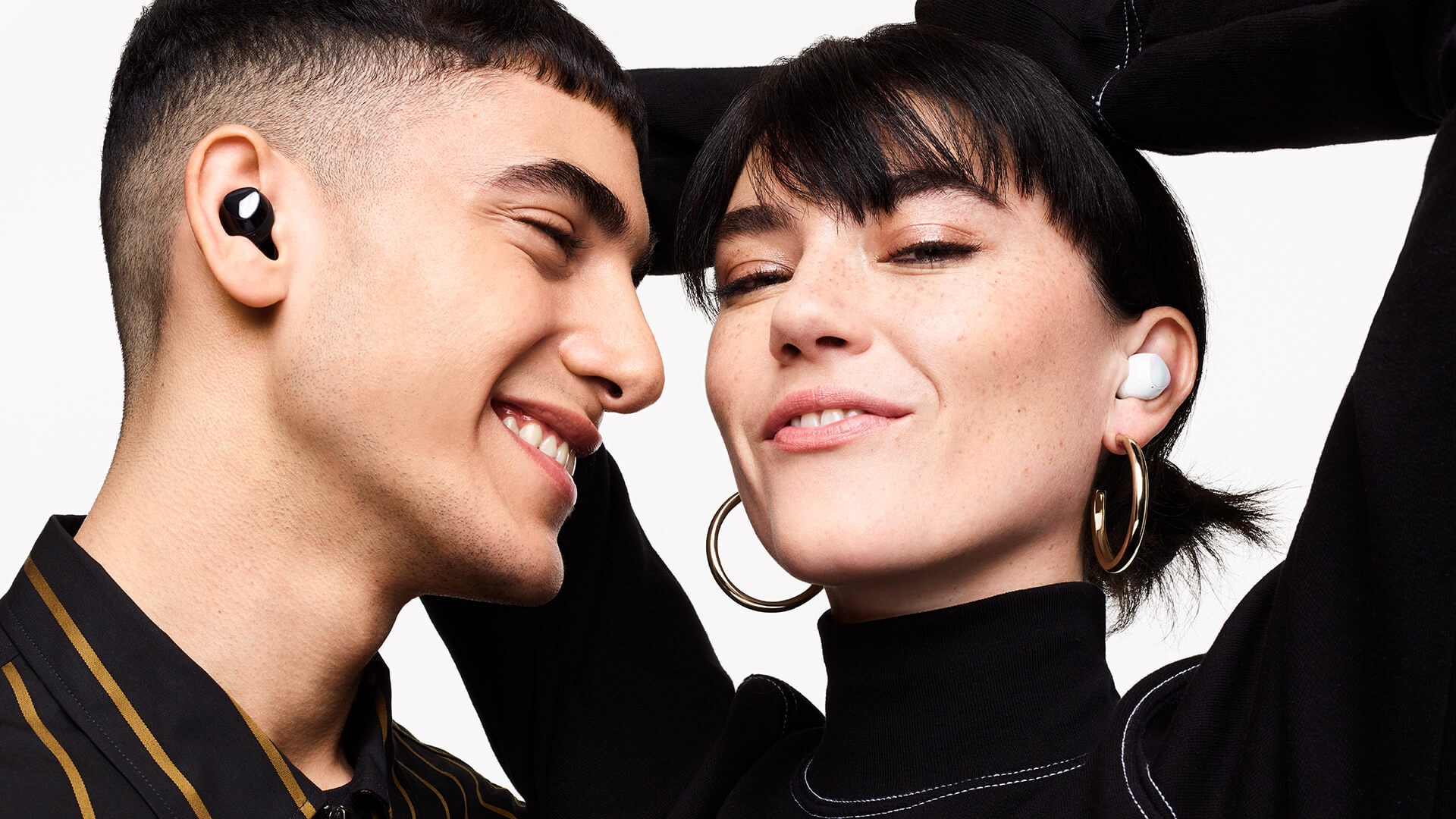 Adapts to noise,




so you don't have to
Galaxy Buds+ adaptive 3 microphone
system makes sure you're being heard over
distracting noises. The 2 outer mics work
together with the inner mic to block out
surrounding sounds while you're on a call.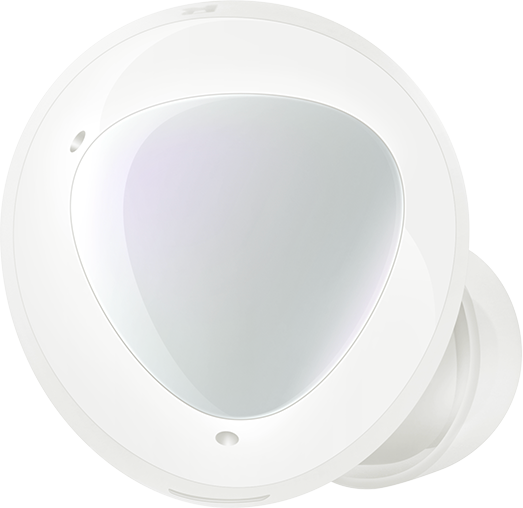 Sound quality you can hear
Catch the details of your music and videos in the balanced and spacious audio crafted by AKG. The satisfying studio quality sound is pure and natural, enhancing listening to podcasts, audiobooks and phone calls.
Play on and on and on…
BATTERY
Power that keeps you grooving
Play music without worrying about battery life. Enjoy up to 11 hours of uninterrupted listening time on a single charge that extends to 22 total hours with the Galaxy Buds+ charging case.
Only buds11hr With charging case22hr
* Actual battery life, charging time and audio playback times may vary and depend on usage conditions such as device components, function settings, signal strength, existence of noise, playback file type, device usage time and other factors.
* Audio playback times are based on tests where the Galaxy Buds+ were paired to a device playing music saved on the device.
* Battery usage times were calculated during tests conducted with the Galaxy Buds+ paired to a device playing an Mp3(192Kbps) file playlist, by measuring the Galaxy Buds+ battery discharge against the total battery life.
* The Mp3 files used in tests are standard playback files compiled by Samsung.
* Tests were conducted according to internal standards by Samsung.
Fast charging for short pauses
Charge3mins Play timeAround1hr
CONVENIENCE
Hear what you want to hear
Adjust how much of the outside world you let in to stay aware and connected. Turn up Ambient sound volume when you need to engage your surroundings without having to take your earbuds out.
Just tap to control
Shift through your playlist, answer calls and adjust volume with simple taps on your earbuds. Customize your own tap commands for more control and freedom from your phone.
TapPlay, Pause
Double tapNext song, Receive / End call

Triple tapPrevious song

GALAXY ECOSYSTEM
One step to connect
Pair your Galaxy Buds+ in one seamless step to compatible devices on your Samsung Cloud account. No need to disconnect, Bluetooth connectivity shifts easily from your phone to your tablet or other Samsung devices.