Accessories, Kieslect, Mob Accessories, Smart Watches
Kieslect Smart Calling Watch Kr Pro
---
Model: KR Pro
1.43″ Ultra FHD AMOLED Display
Stable Bluetooth Calls
Always On Display
Delicate Navigation Crown
253.00$
5 in stock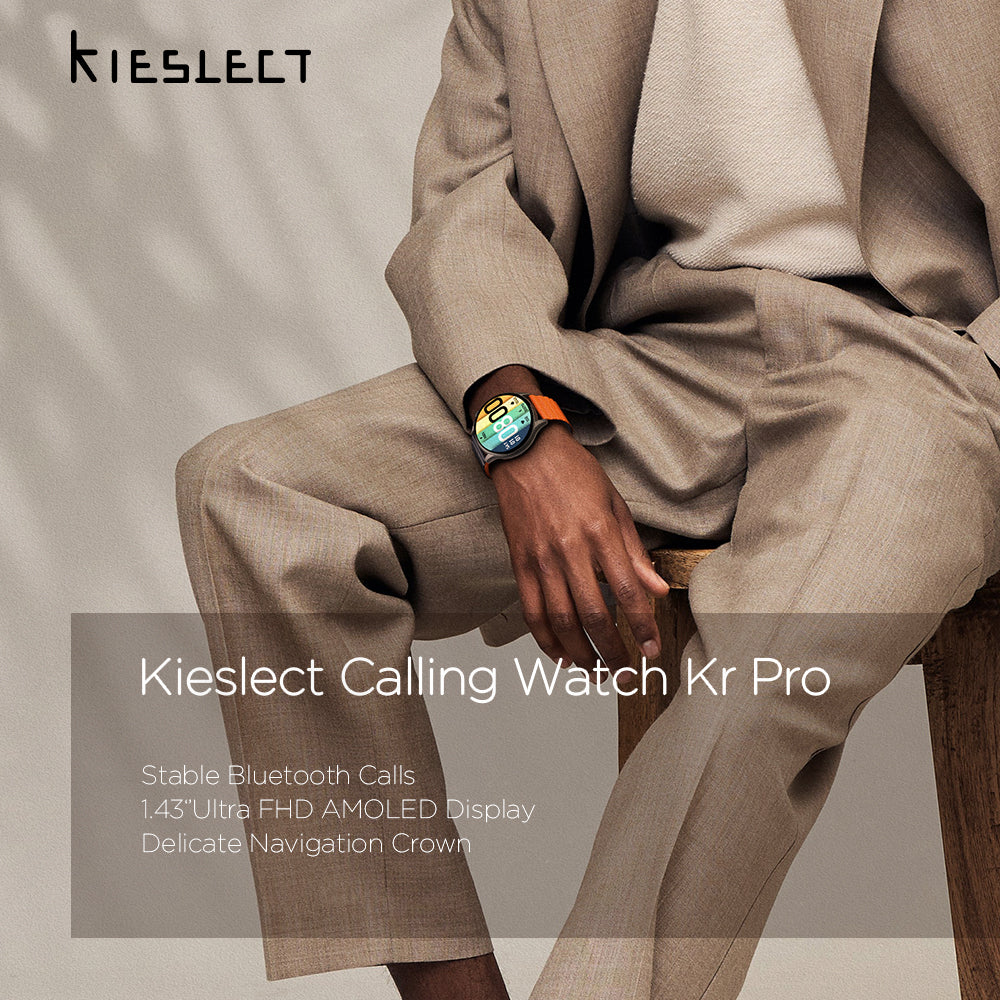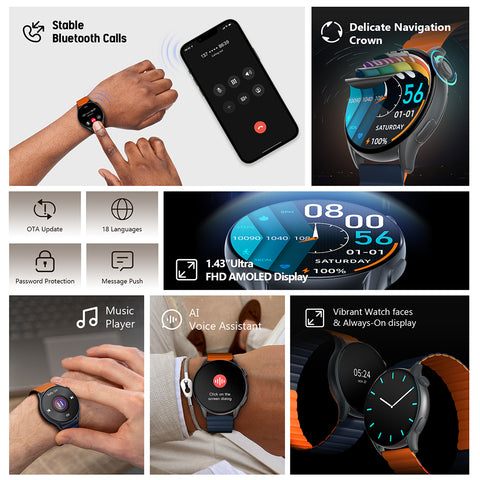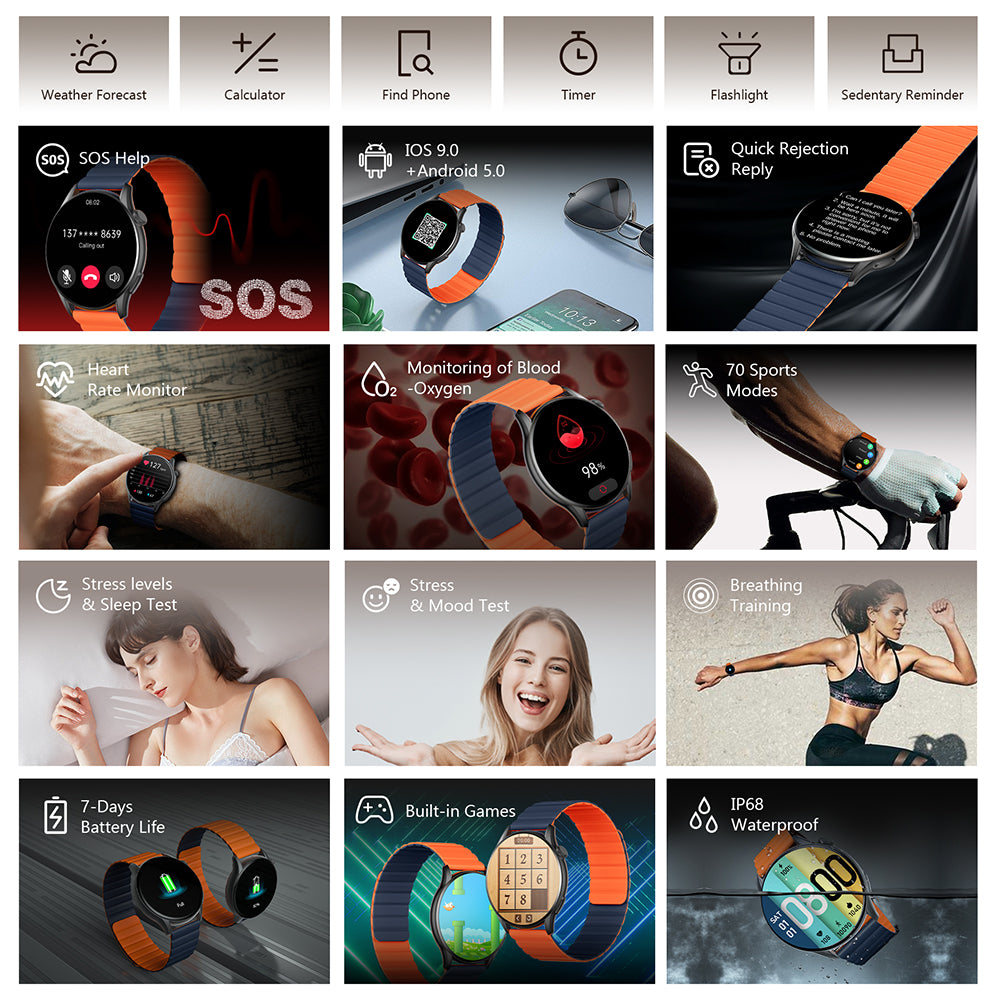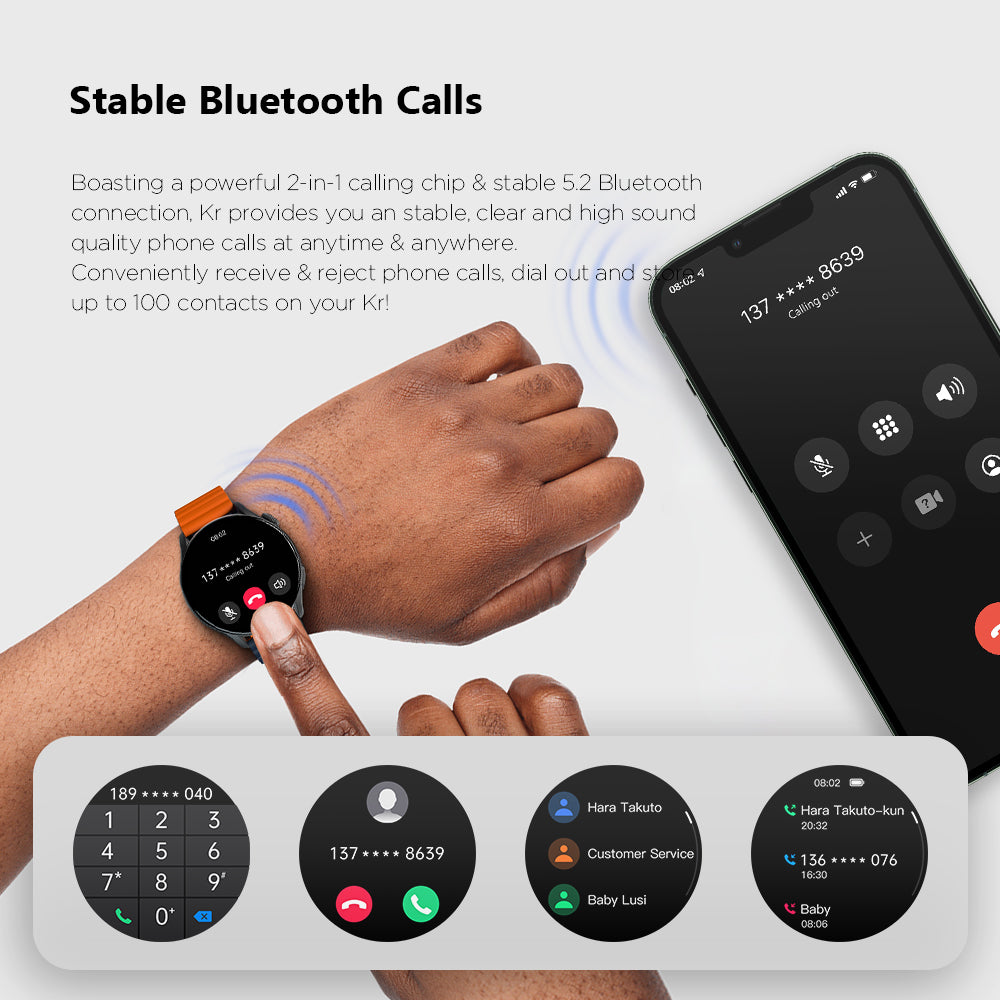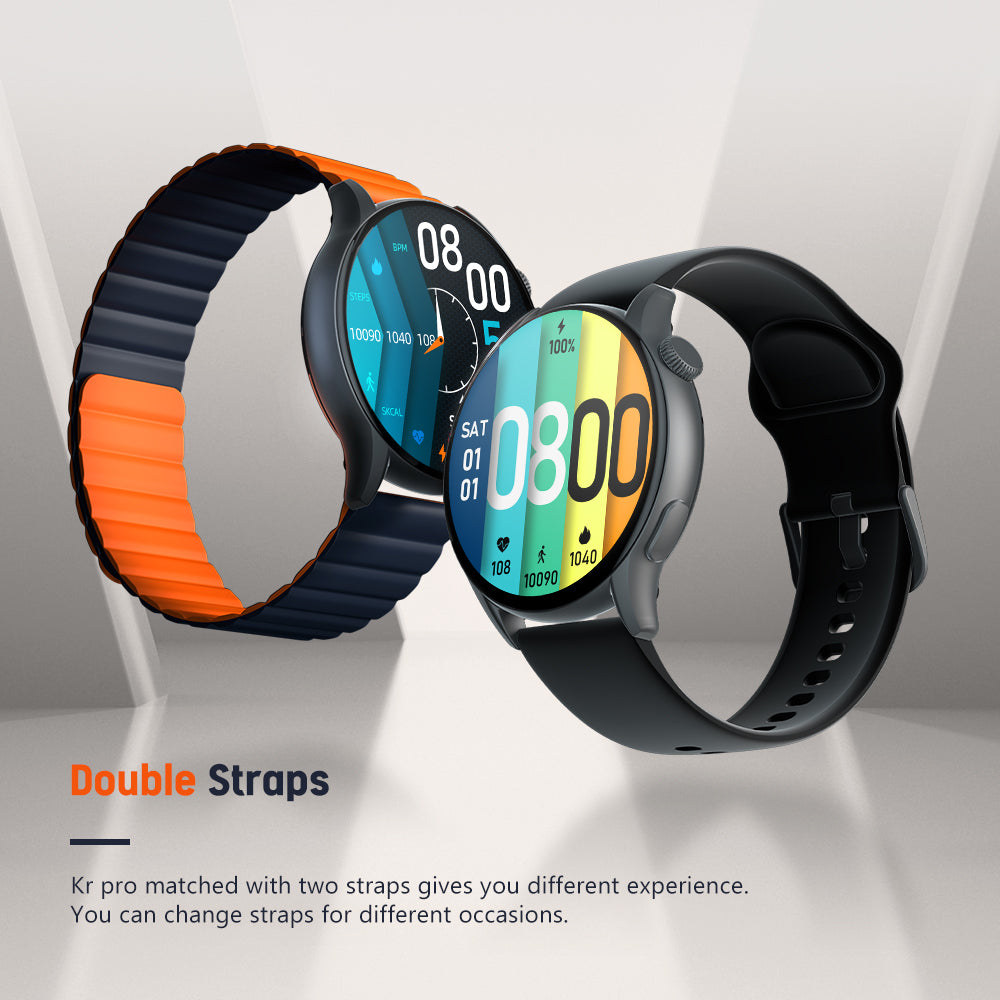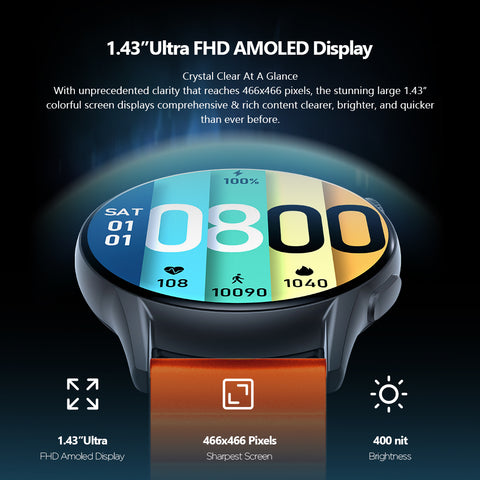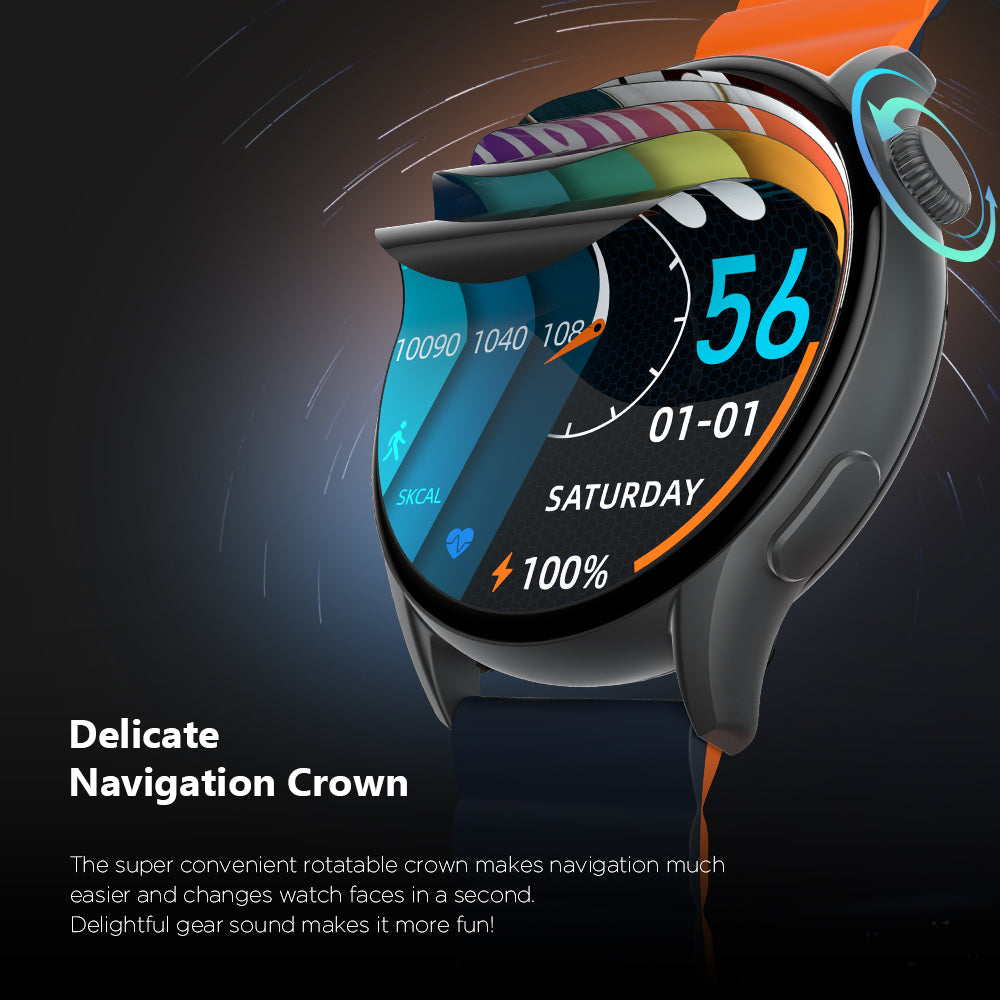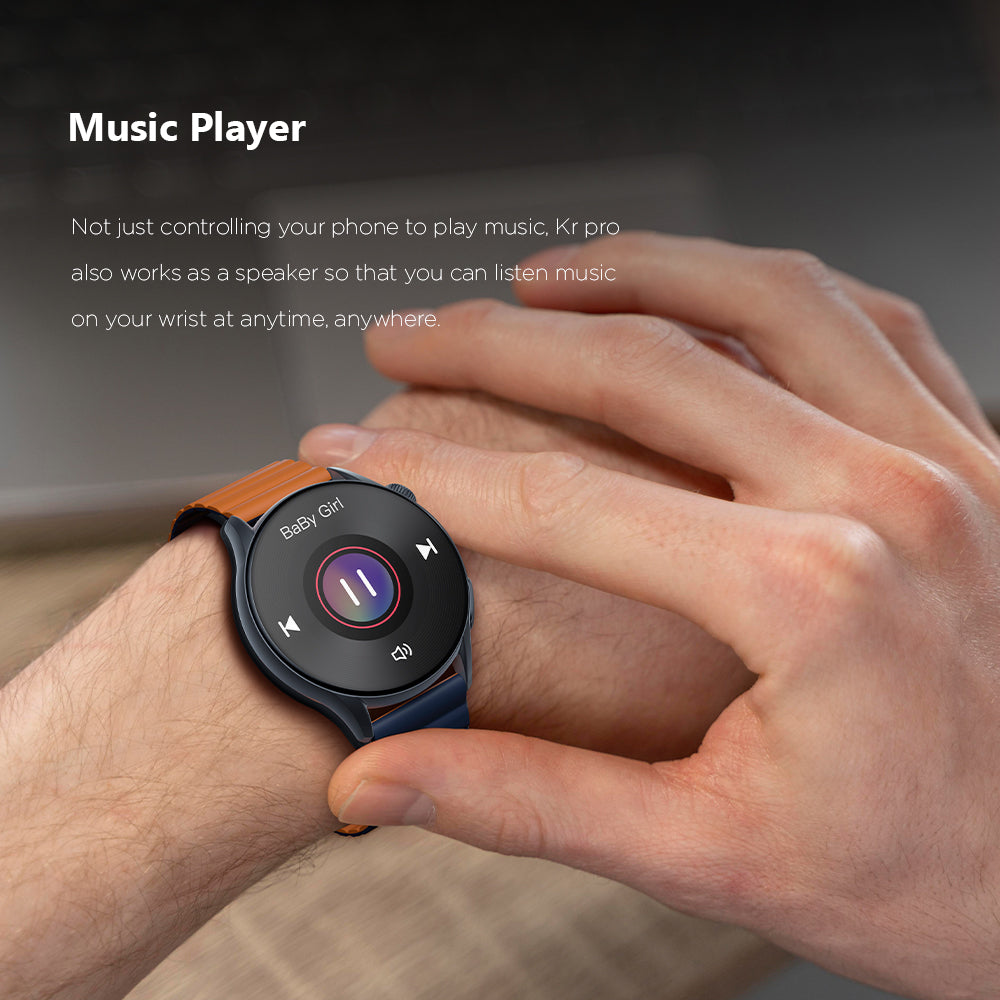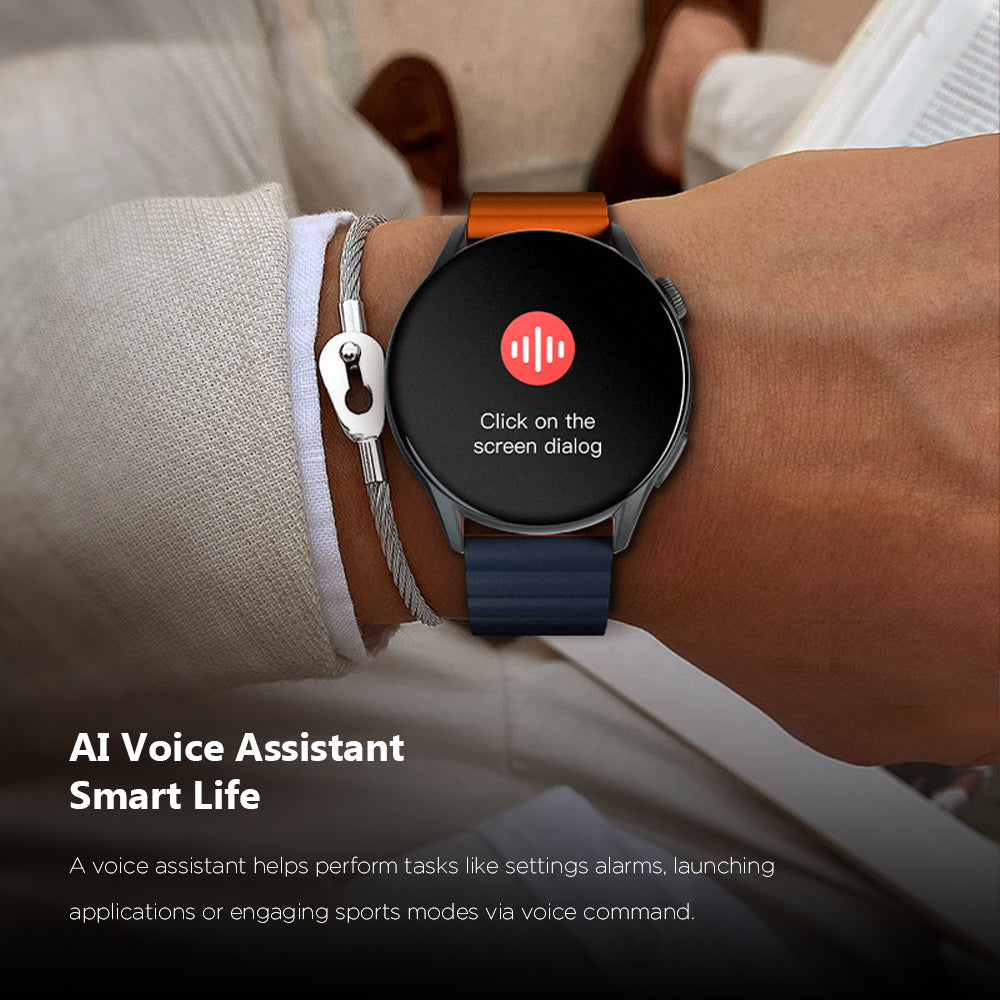 إكسسوارات, اكسسوارات موبايل, الساعات الذكية, كيسليكت
ساعة ذكية من كيسليكت كي ار برو
---
الموديل: كي آر برو شاشة 1.43 بوصة الترا FHD AMOLED مكالمات بلوتوث مستقرة دائما معروضة

">
253.00$
5 in stock
Boasting a powerful 2-in-1 calling chip & stable 5.2 Bluetooth connection, Kr provides you an stable, clear and high sound quality phone calls at anytime & anywhere. Conveniently receive & reject phone calls, dial out and store up to 100 contacts on your Kr!
Kr pro matched with two straps gives you different experience.
You can change straps for different occasions.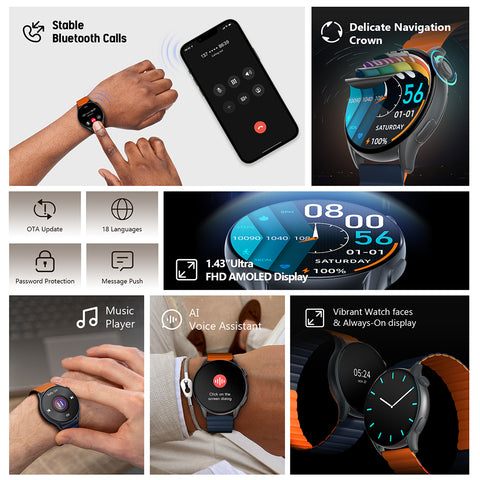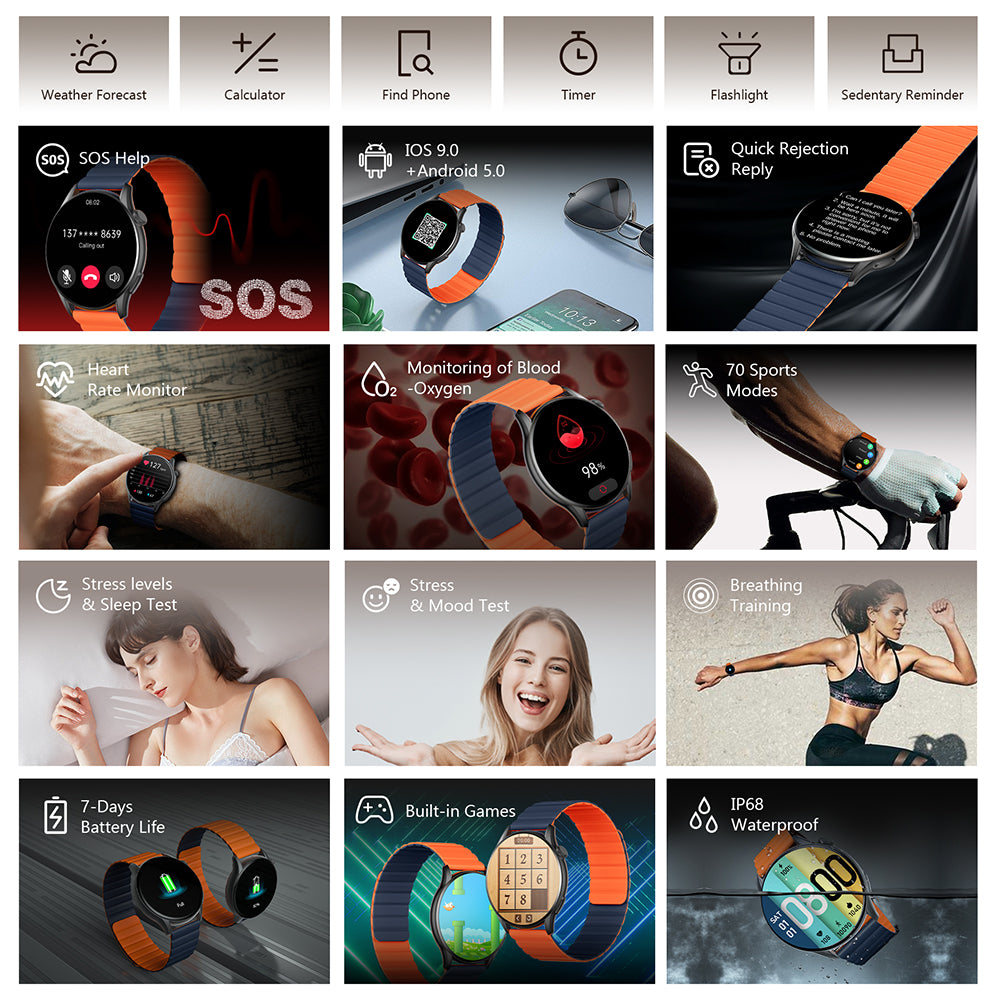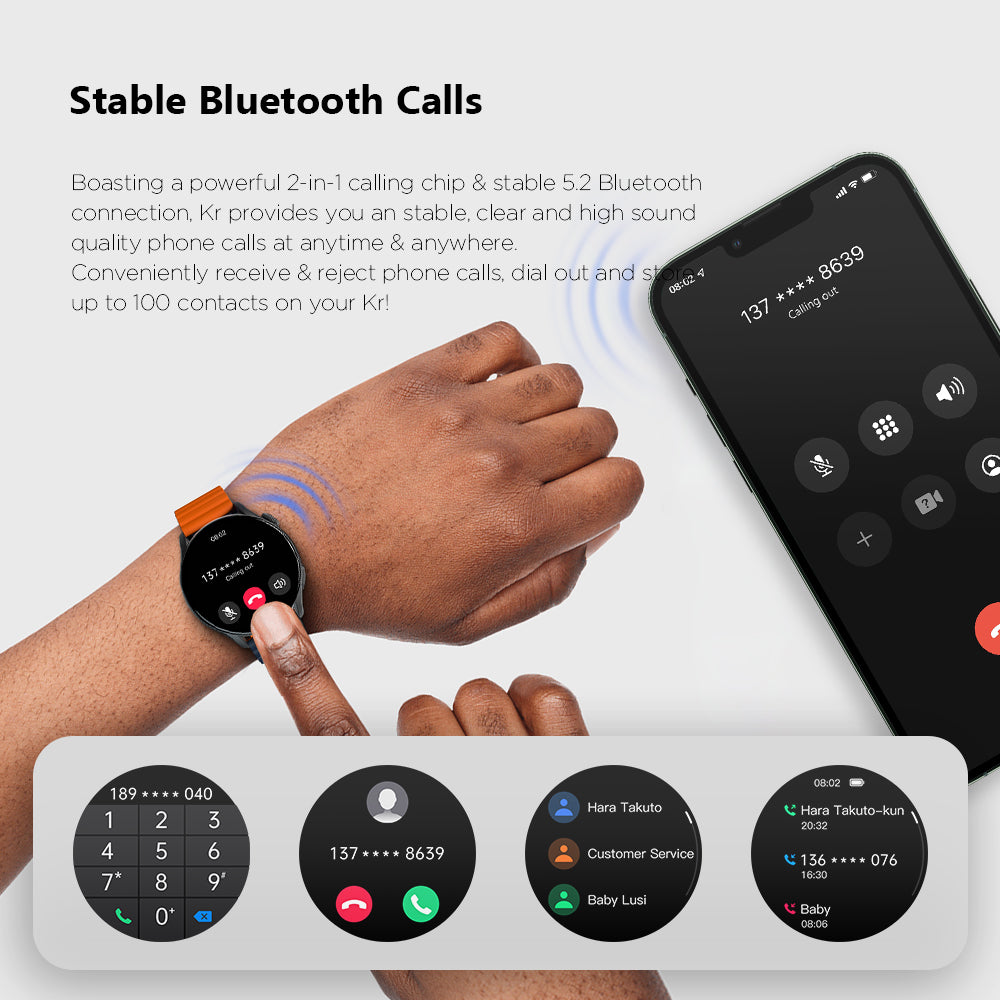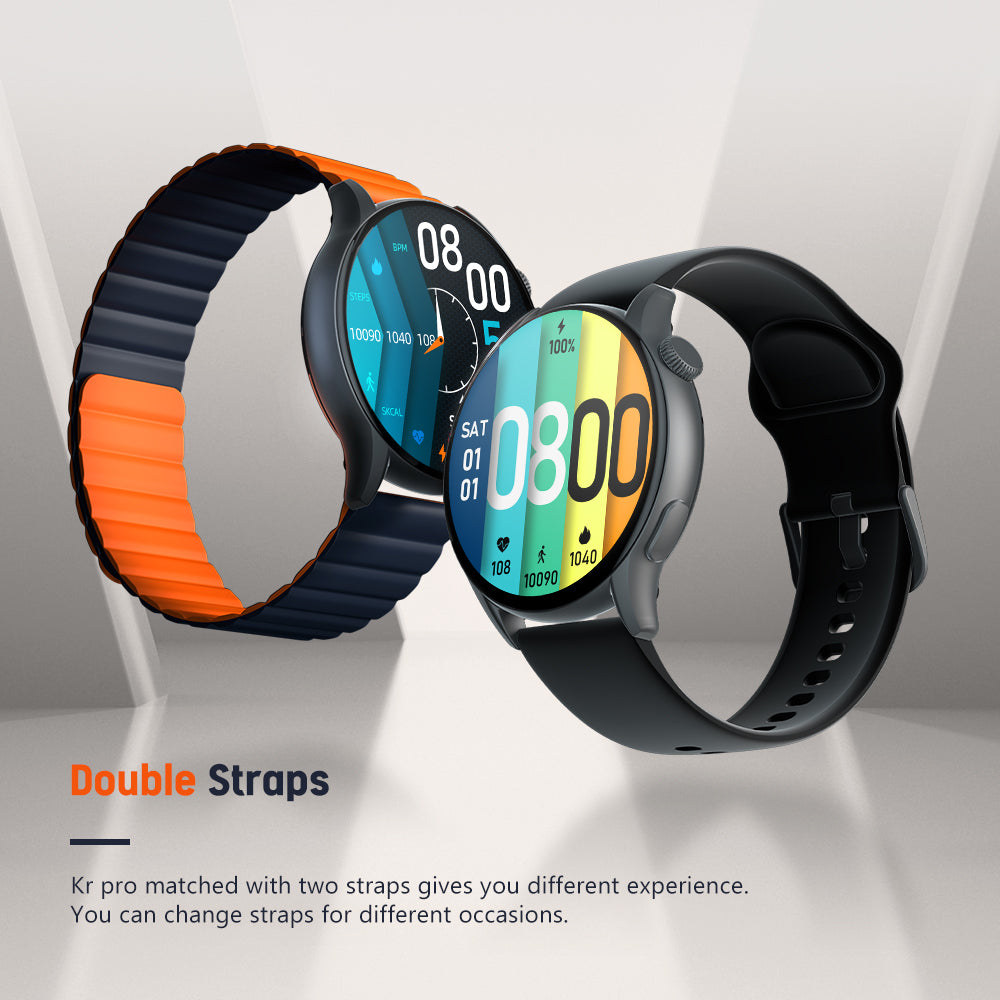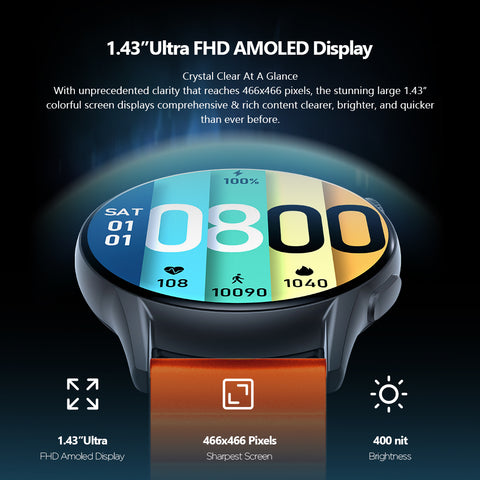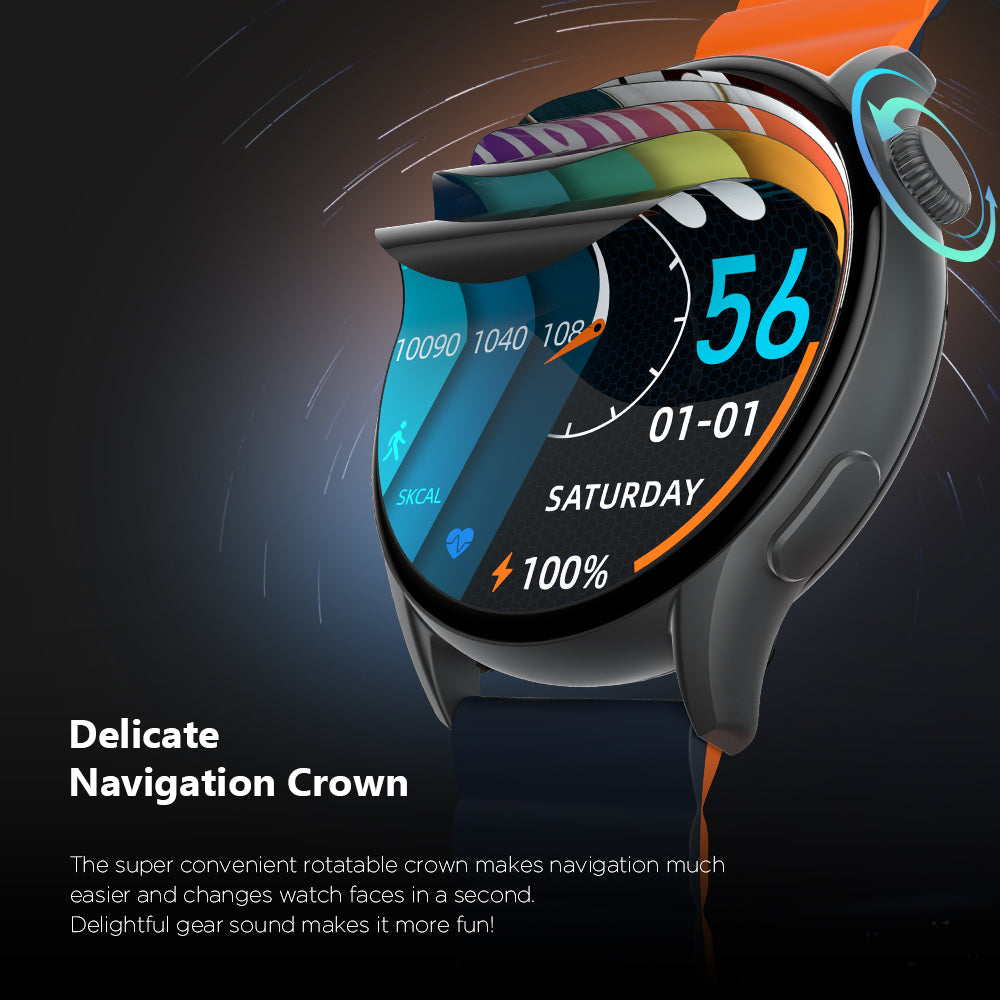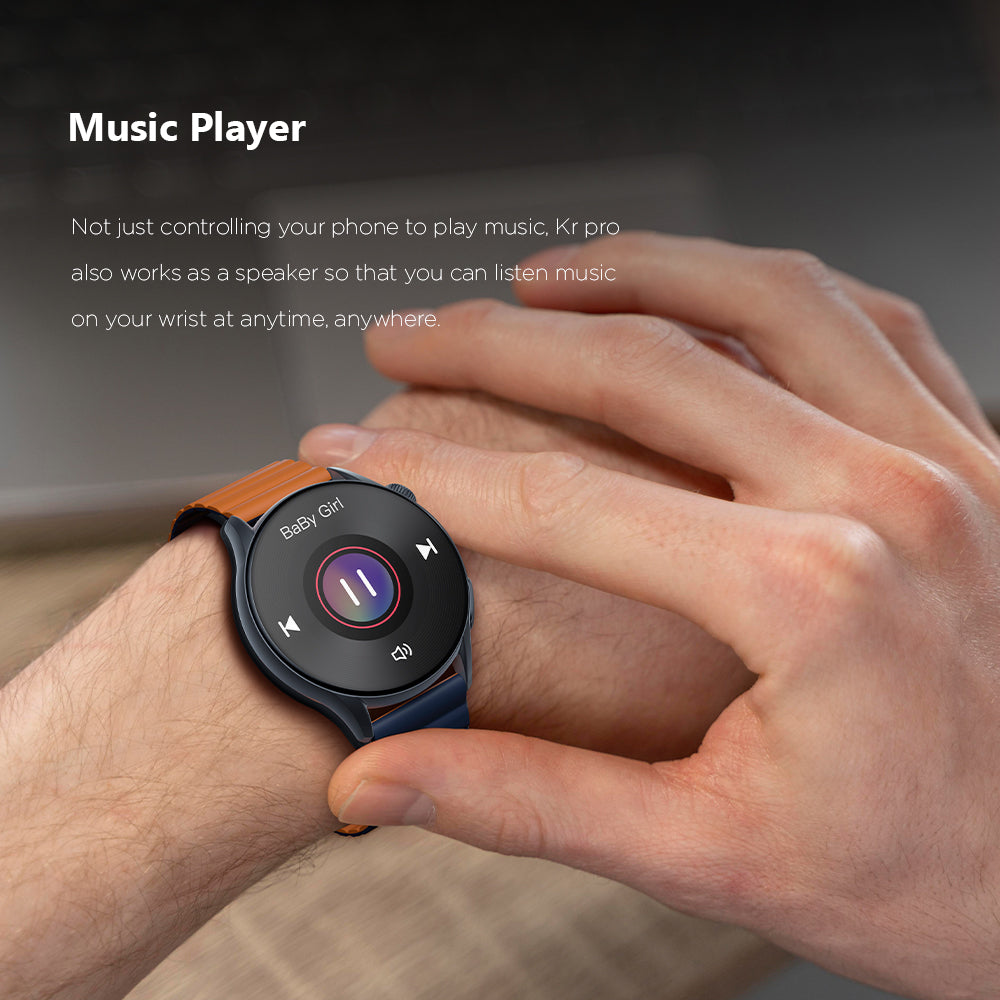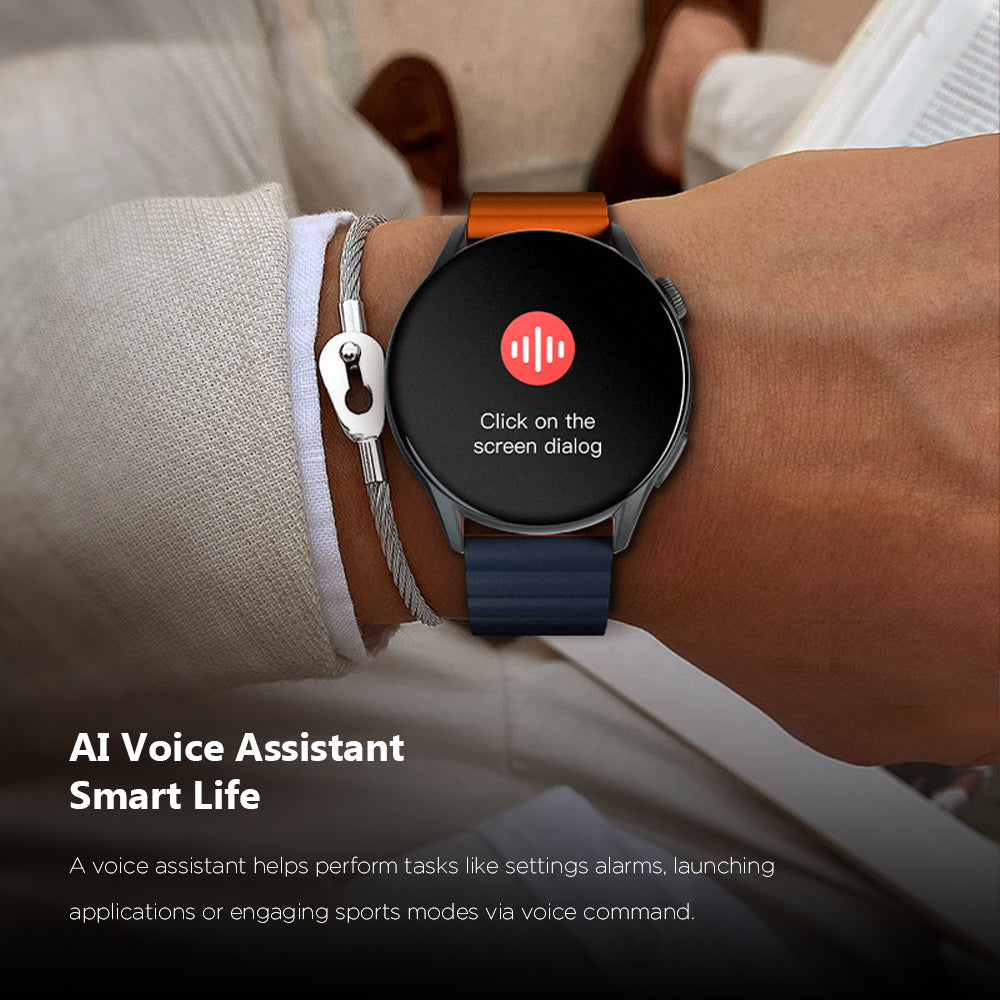 Basic Information
Display
1.43″ FHD AMOLED Display, 466×466 Pixels, 2.5D Tempered glass Anti-fingerprint coating, Always-on Display
Battery
Battery Capacity: 280mAh
Theoretical Charging Duration: Approx. 2 Hours
Typical Usage Scenario: 7-10 Days Battery Life
Heavy Usage Scenario: 2.5-4.5 Days Battery Life
Battery Saver Mode: Up to 10 Days Battery Life
Connectivity
Bluetooth 5.2
Material
Body Material: Metal
Dual Strap: Blue & Orange and 1 Extra Black Strap
OS
IOS 9.0+ Android 5.0
SpecialFeatures
Fitness Tracker: Sleep Quality
Connection: Bluetooth 5.2
Microphone: Yes
Speaker: Yes
Vibrator: Yes
Language: 18
Sports Mode: 70
Sports Mode: Workout Modes are Running, Cycling, Skipping, Badminton, Table Tennis, Tennis, Alpinism, Walking, Basketball, Football, Baseball, Volleyball, Cricket, Rugby, Hockey, Spinning Bike, Yoga, Sit-ups, Gymnastics, Boating, Jumping Jack, Integrated Training, Indoor Run, Strength Training, Step Training, Horse Riding, Elliptical Trainer, Tai Chi, Shuttlecock, Outdoor Walk, Trail Running, Skiing, Ice Hockey, Taekwondo, Rowing Machine, Air Walker, Athletics, Waist Training, Karate, Pilates, Latin Dance, Street Dance, Ballet, Martial Arts, Stairs, Handball, Bowling, Racquetball, Curling, Fishing, Disc Sports, Golf, Folk Dance, Skating, Aerobics, Lacrosse, Softball, Hula Hoop, Darts, Pickleball, Trampoline, Skateboarding, Parkour, Pull-up, Push-up, Planking, Rock Climbing, High Jump, Long Jump.
Sensor
(G-Sensor) : 24H Heart Rate Monitor, Sp02 Monitor, Breath Training Connection
Heart Rate Sensor: VC32S
Others
IP68, Pool Swimming
Exterior
Dimension
45.7×45.7×12.1 mm
Weight
34.3g Without Strap and 50.7g With Strap
Color
Black
Warranty Information
Warranty
1 Year