Mophie – USB-C wall charger, 20W (white)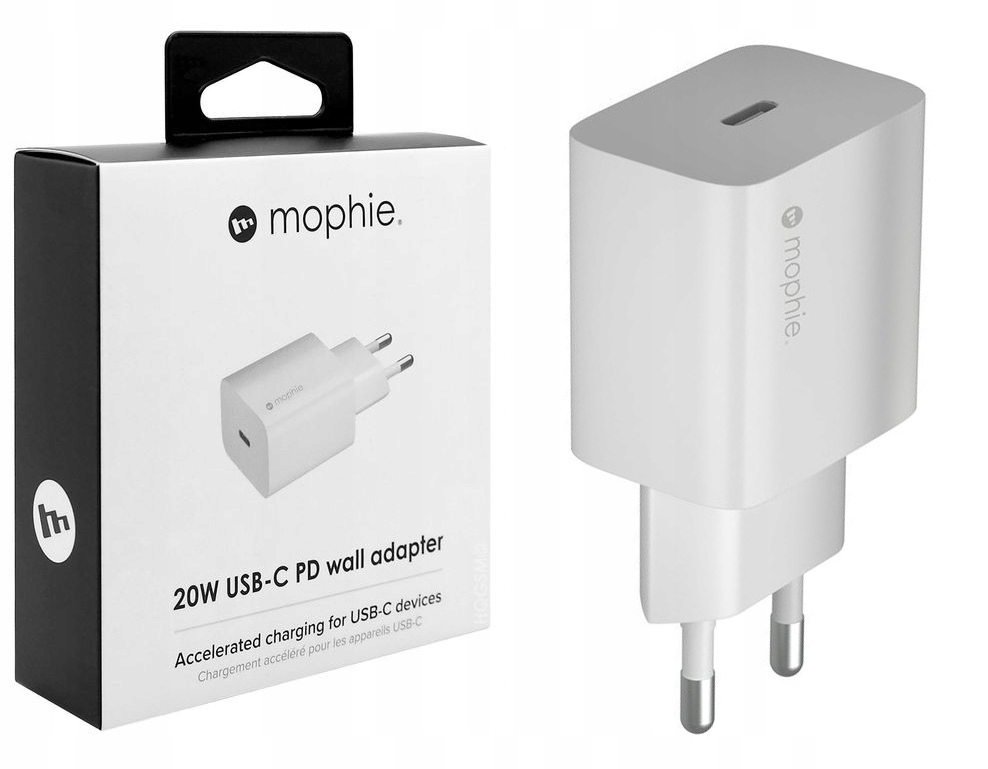 Speed you'll love
We spend more and more time with a smartphone in our hand. Unfortunately, its battery can run out after just a few hours. The mophie 20W charger enables quick and efficient charging of Fast Charge compatible devices – much faster than with a standard charger.
Durability you'll appreciate
In the creation of the mophie charger, the highest quality materials were used, which ensures not only a great look, but also extraordinary durability and safety of use.
Energy for a mobile world
Mophie is an award-winning California brand of power accessories for mobile devices. Widely appreciated for innovation, the company became famous for the production of stylish, efficient and practical solutions.