Super fast charging function for a fast-paced lifestyle
Your devices deserve it. Discover a charging adapter with super quick charging function (25 W) and recharge your compatible devices at lightning speed. For convincing charging results, use the Samsung charging cable Type-C to Type-C.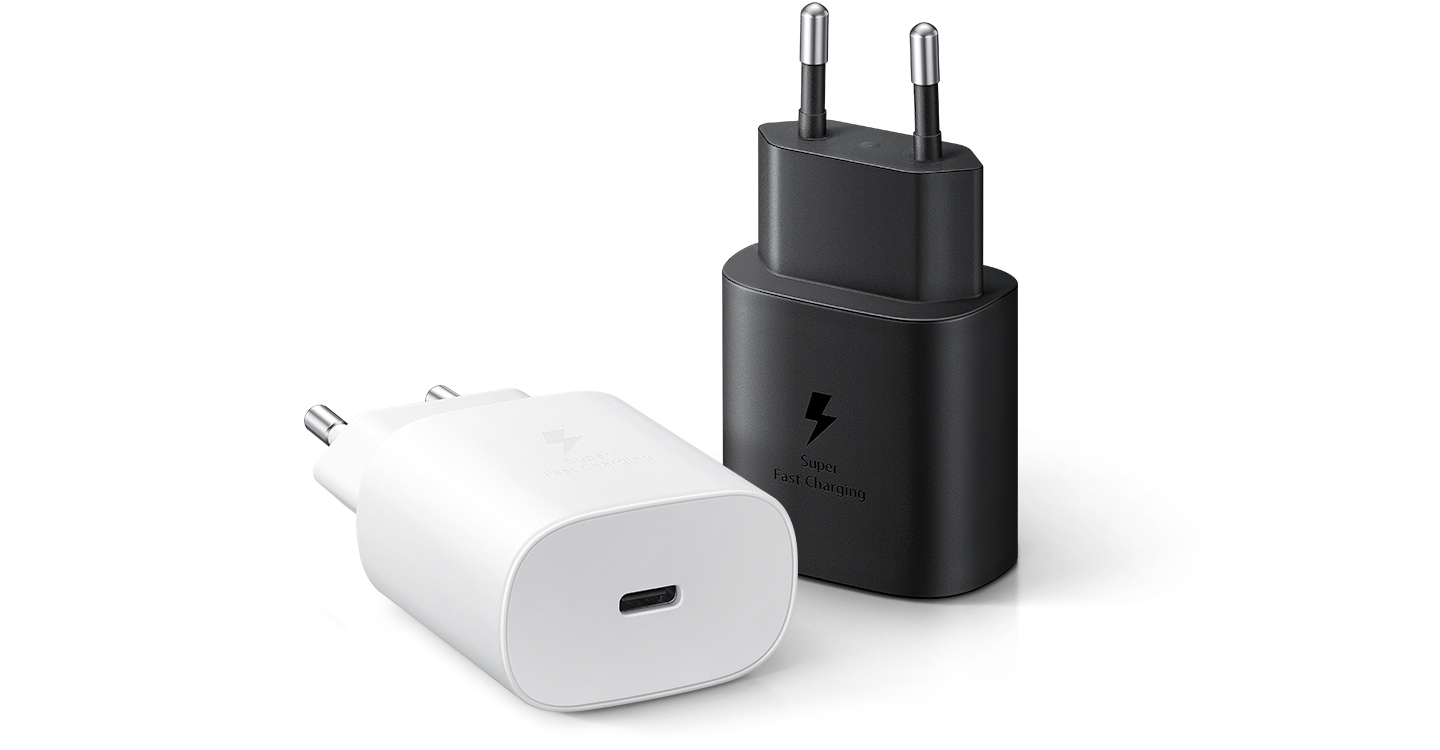 Great loading results
The charging adapter can also be used for devices without quick charging technology. For devices that support standard PD 3.0, the charging adapter can reach a speed of up to 25 W. With other devices it achieves the regular speed. The charging adapter is available in black and white so that you can match it to your device.